no country was born out of a passion for the audiovisual industry
and a desire to promote content exchange between Asia and other continents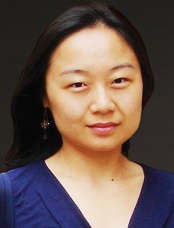 Our founder, Mrs Li QI, was born and raised in China. She is graduated from Shanghai International Studies University, with a double degree in English and French language. After four years very enriching experience in the marketing department of L'Oréal Group China, she decided to follow her passion and embark on a career in the audiovisual industry.
She moved to France to pursue her post graduate study in film aesthetics at the University of Sorbonne Paris. After working at France Télévisions Distribution and Lagardère Entertainment, she joined an independent distribution company to develop the new Asian market. Within three years, she has managed to develop a large distribution network and exported more than 1,000 program hours of all genres (documentary, factual, drama, performing arts, 3D, Kids and animation), to a dozen Asian countries (China, Taiwan, Hong Kong, Japan, South Korea, Malaysia, Singapore, India, Indonesia, Thailand, Philippines, and Vietnam).
Drawing upon her expertise in Asia and knowledge of the worldwide audiovisual market, she created no country in 2013 to develop content exchange between Asia and other continents.
no country makes first tribute to the Coen brothers cult film No Country for Old Men. no country expresses also the conviction that cultures, of which the audiovisual content is great vector, have no border.
Multicultural, no country aims to be the market leader